Back to all posts
Posted on
CTS Week for Students in Grade 7-12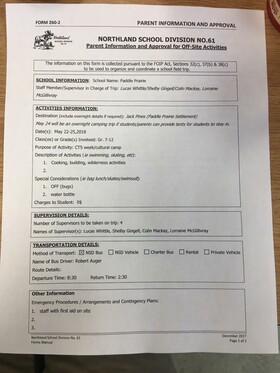 Next week is our last CTS week of the year for students in grades 7-12. Students are travelling to Jackpines to participate in various CTS activities.

IT IS VERY IMPORTANT THAT YOUR CHILD HAS A SIGNED PERMISSION FORM. If they do not have one and are not here today, please drop by and sign one so that they can travel next week.

Enjoy the long weekend everyone!