Back to all posts
Posted on
School Bus Driver Appreciation Day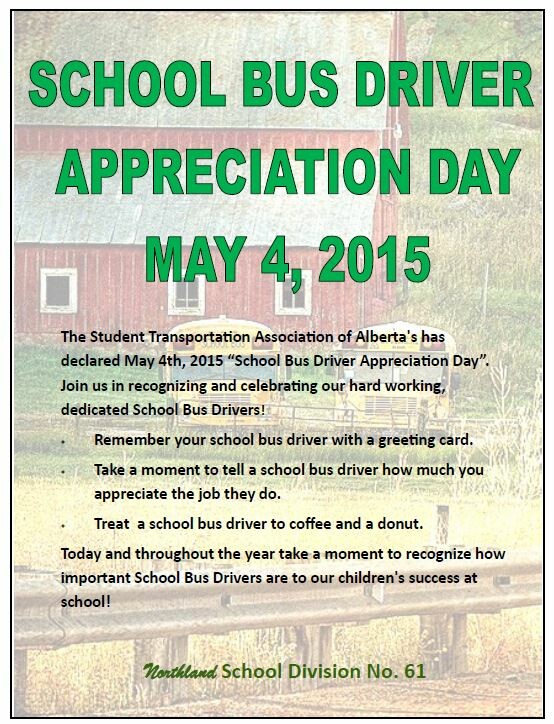 The Student Transportation Association of Alberta's has declared May 4th, 2015 "School Bus Driver Appreciation Day". Join us in recognizing and celebrating our hard working, dedicated School Bus Drivers!
Recognize your school bus driver with a greeting card.
Take a moment to tell a school bus driver how much you appreciate the job they do.
Treat a school bus driver to coffee and a donut.
Today and throughout the year take a moment to recognize how important School Bus Drivers are to our children's success at school!