Back to all posts
Posted on
Lucas Whittle appointed Paddle Prairie School Principal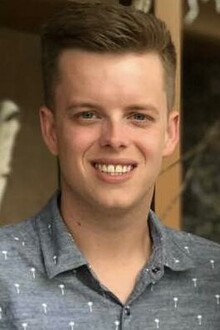 Northland School Division (NSD) is pleased to announce the appointment of Lucas Whittle as Paddle Prairie School Principal. Whittle, who has been teaching at Paddle Prairie School since 2016, is excited about the opportunity.
"I am honoured to be appointed the principal of Paddle Prairie School," said Whittle. "For several years I have watched the students in Paddle Prairie grow and succeed. I look forward to the opportunity to work closely with staff, Elders, and community to further that growth and achievement in the coming year".
Prior to joining the NSD family, Lucas educated students at the Dene Tha Community School in Chateh and at the La Crete Public School. During his tenure at Paddle Prairie School, Lucas has accumulated a lot of leadership experience. When called upon, he took on the role of acting principal and was tasked with planning and implementing professional development for staff.
Lucas obtained a Master of Education (M.Ed) in Leadership for Learning from the University of Calgary. His course work focused on First Nations and Métis contexts. Whittle also completed NSD's Aspiring Leaders Program. The program is designed to support aspiring school leaders in the jurisdiction.